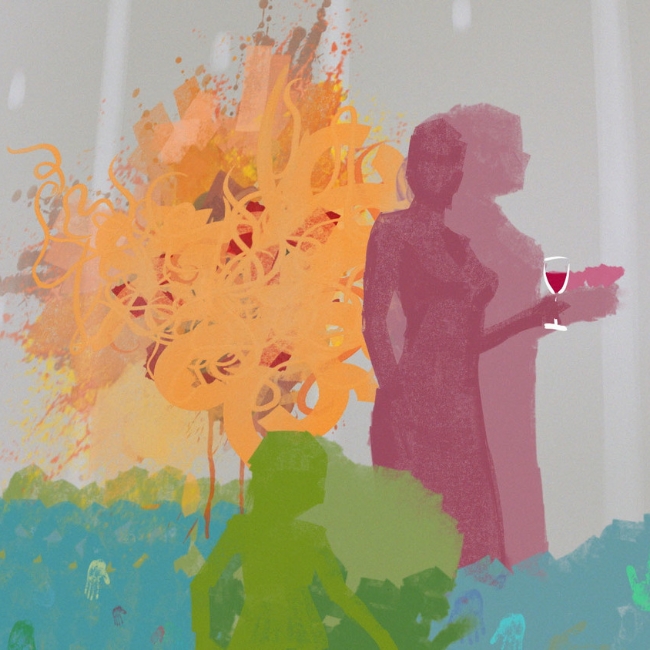 DULUX - 'A LOT OF LIVING'
Working again with the venerable talents of The Sweet Shop and Director Pete Circuitt we executed the VFX for this very challenging spot as Pete describes below.
It was important to remain honest to the tools available for interior painting. All artwork is painted predominantly with a roller, with a little detail work done with a 4" brush. We created natural digital brushes directly from what we observed when we painted on actual walls during pre-production. Initially to limit our toolset to big rollers and broad 4" brushes seemed like a big ask but when I did the initial style frames, I found I could get a tremendous amount of detail from your average roller, and it could be made to look very cool.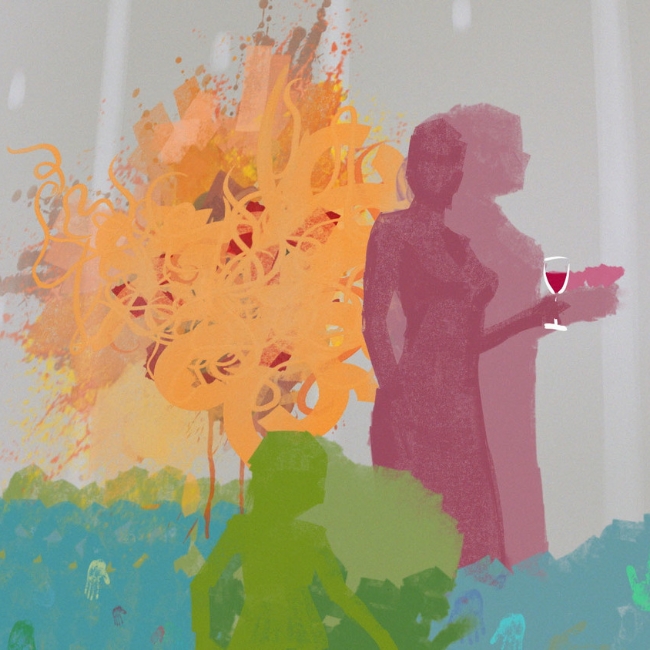 We didn't paint the animation on set because it was not practical to secure any residential location for the many weeks required to do it. The action is instead painted digitally, and because its done in computers, the real achievement lies in the trail technique.
When a character moves it leaves a history behind it. And it is this quality which was terrifically difficult to execute. The method we used to make the trails was to re-project each animated frame back upon the walls, and make it stick while the camera moved forward, following the action.
credits
DULUX
'A WHOLE LOT OF LIVING'
Director - Pete Circuitt
Agency - Brigid Alkema & Martin Grey | Clemenger | BBDO Production Co - The Sweet Shop
EP - Fiona King
Producer - Penny Foster
Post Production - Studio local
VFX supervisor - Nick Burridge
Animation Supervisor - Dan Brown